​Move Over Stress Ball…
Posted by Lisa Edwards on
Feeling stressed out? We all experience a fair share of stress in our lives, especially this time of year. You may exercise daily, eat right and get a solid 8 hours of sleep, but still feel the pressure of a deadline, final exams, endless house chores, or perhaps, squeezing in just one more holiday party. While there are numerous techniques to reduce the amount of stress in our lives, sometimes it can be very effective to use a stress relieving gadget. Check out our top picks and get some instant stress relief:
Adult Stress Relief Coloring Books - Unanimously our favorite! Because this is a huge trend, there are many different adult coloring books to choose from. Take a self imposed time out and return to a simpler time. Create something beautiful and relax.
Aromatherapy Diffuser- Calm the senses. Aromatherapy provides a perfect solution to relieve stress at the home or office. You can use a diffuser for a full sensory experience, or just light a candle in a pinch.
Scalp Massager- This device gently stimulates millions of nerve endings on the scalp as well as acupressure points. The heavenly scalp stimulation releases endorphins, leading to a feeling of pure relaxation.
Light Therapy Glasses-

Take control of your sleep today and get rid of the winter blues! Light Therapy Glasses are designed to help your body recognize when to be awake and when to sleep The device produces a 100% UV-free green light, which naturally helps you adjust your sleep by re-setting your sleep rhythm or body clock.
Muscle Roller Massage Stick-Tense tight muscles loosen immediately just by looking at this gadget. If you have been suffering from sore and tight legs, maybe even some muscle knots in your calves or quads, then this massage tool is your new BFF.
Mouthguard- Your put your jaw through a lot of stress by clenching your teeth during the day. A discrete mouthguard in white, like our SOVA Night Guard, can be worn during the day to help alleviate the stress and pressure on your jaw joints and teeth. Searching for the ultimate clenching nirvana? Check out our blog on jaw stretches and exercises that will help you reduce stress from night grinding and day time clenching.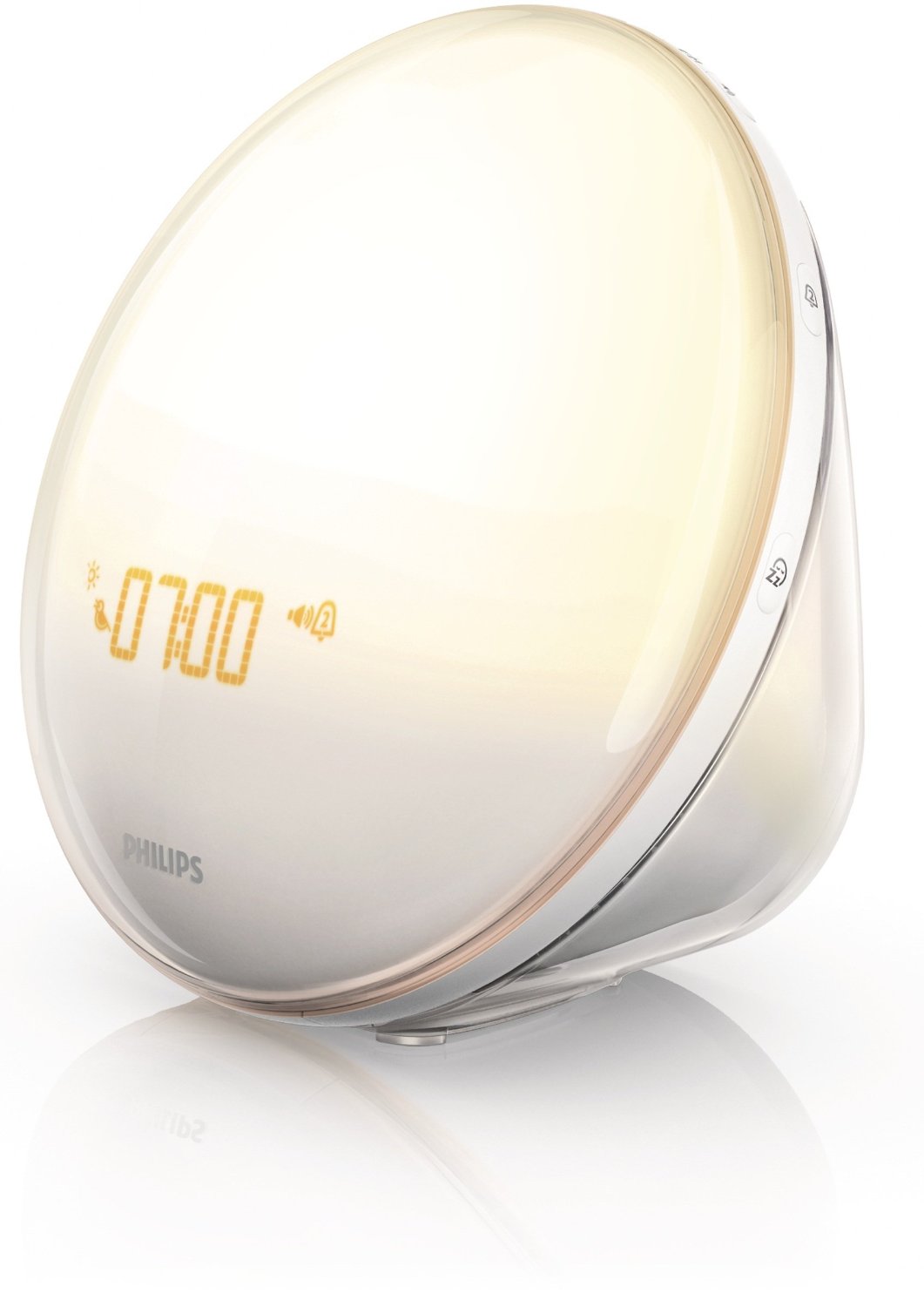 Sunrise Simulation Alarm Clock

-Waking up to a pleasant colored sunrise simulation is proven to improve you mood and energy level. Sunset simulation guides you to natural, restful sleep. And more sleep means less stress. Some experts say it may even help reduce the effects of Seasonal Affective Disorder (SAD).
Ball roller body massager-

No time to find the solace of your favorite massage therapist? Try the temporary comfort of the Body Massager Ball Roller. It is a great solution for tense muscles and a sure path to daytime relaxation, especially after that meeting with that coworker.
And if all else fails, chocolate always does the trick. So, grab a gadget, take a moment to yourself and enjoy your holidays.