Posted by Sierra Soleimani on Dec 14th 2015
During our 50 year work-life, we spend about 35% of our waking hours at the office. With all that time spent at work, there are personal touches you can add to your work environment to make it comfortable. Science agrees - adding small comforts to your workspace can reduce work related anxiety and provide a homier, better place to work. Here is how we maintain a stress-free work environment here at SOVA Night Guard.
Plants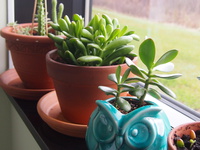 The science has spoken: add some greenery to your scenery! In a study conducted by Dr. Virginia Lohr of Washington State University, it was found that people who had plants in their office were 12% more productive and less stressed. Working in an environment with indoor plants does not only increase productivity, but it also increases levels of oxygen which helps reduce stress.
Break Time Games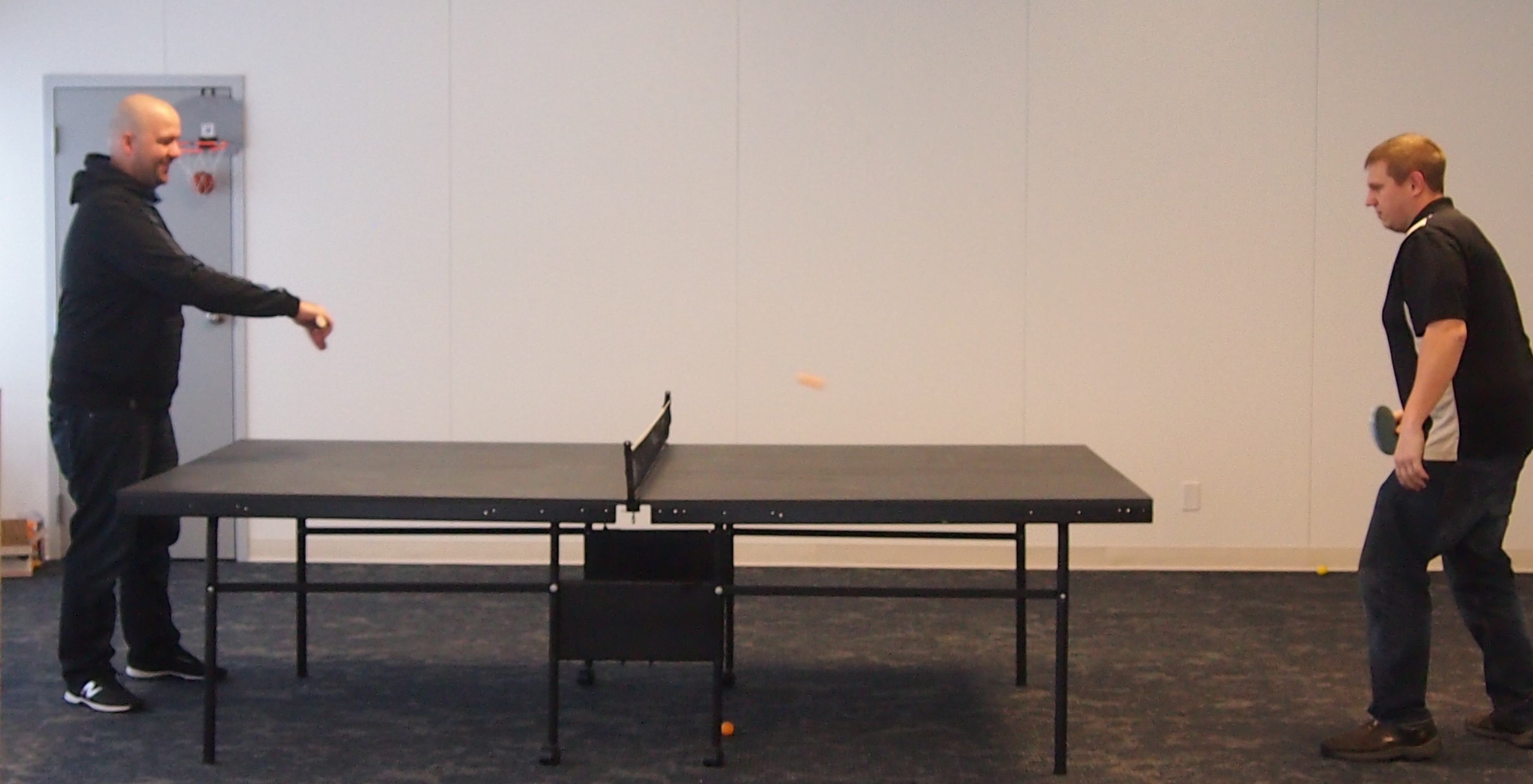 Having a fun work environment can help relieve stress and tension. Taking breaks can make your work time more efficient and lead to a more relaxed work environment. There have been multiple research studies that support the fact that taking breaks more often can lead to increased productivity. In our sales room, we have fun games like ping pong, darts, mini-basketball, and putt putt golf.
Pets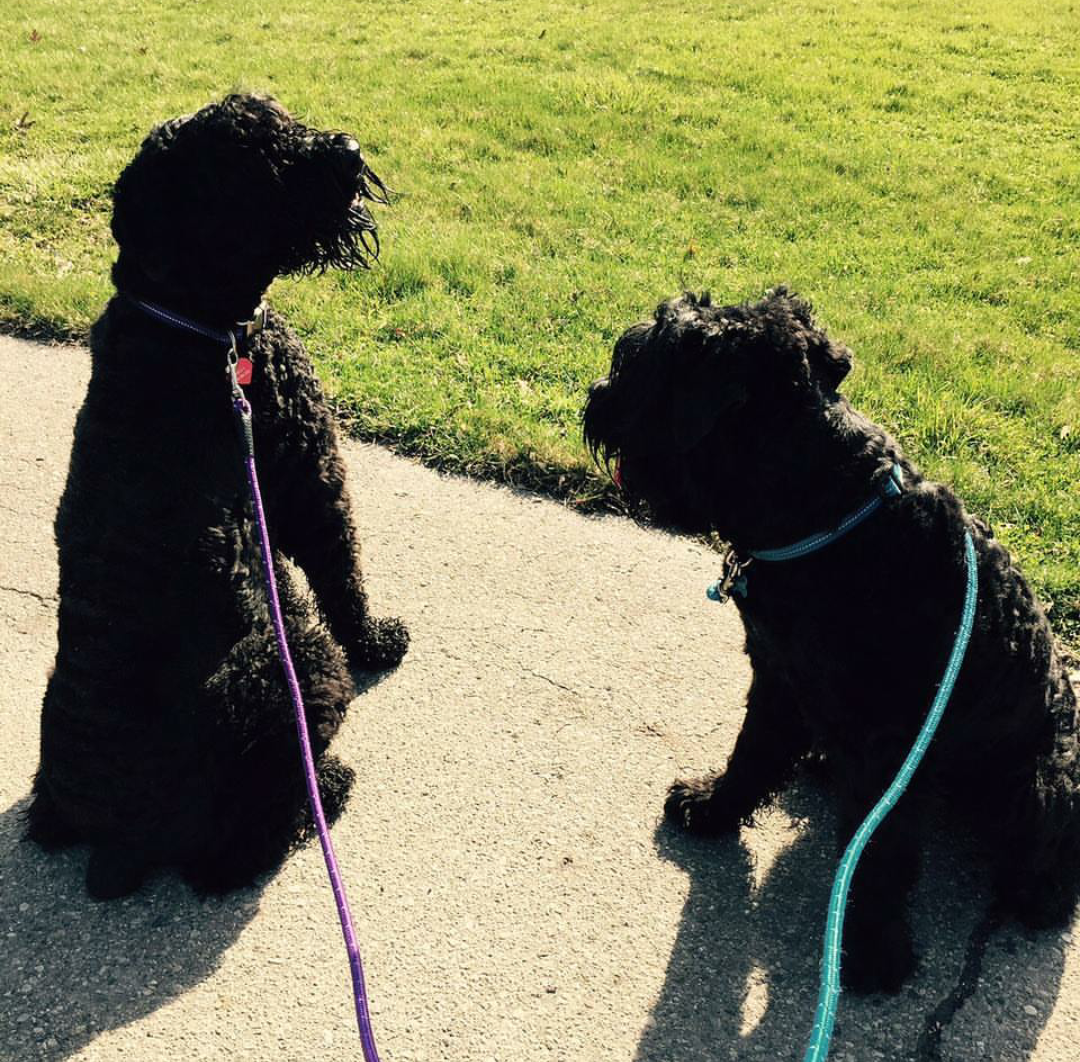 Meet Artie and Stella. These guys are the official mascots of Akervall Technologies (makers of the SOVA Night Guard) and our CEO, Sassa's, cherished pets. They love to greet our guests at the door, take us on walks (we need walks too!), and add overall therapeutic and fun elements to our office.
A study published in the International Journal of Workplace Health Management found a significant decrease in stress for workers who brought their pets to work. Other studies have shown added benefits to animals in the workplace such as, increased team cohesion and trust, focus, morale and commitment.
Candles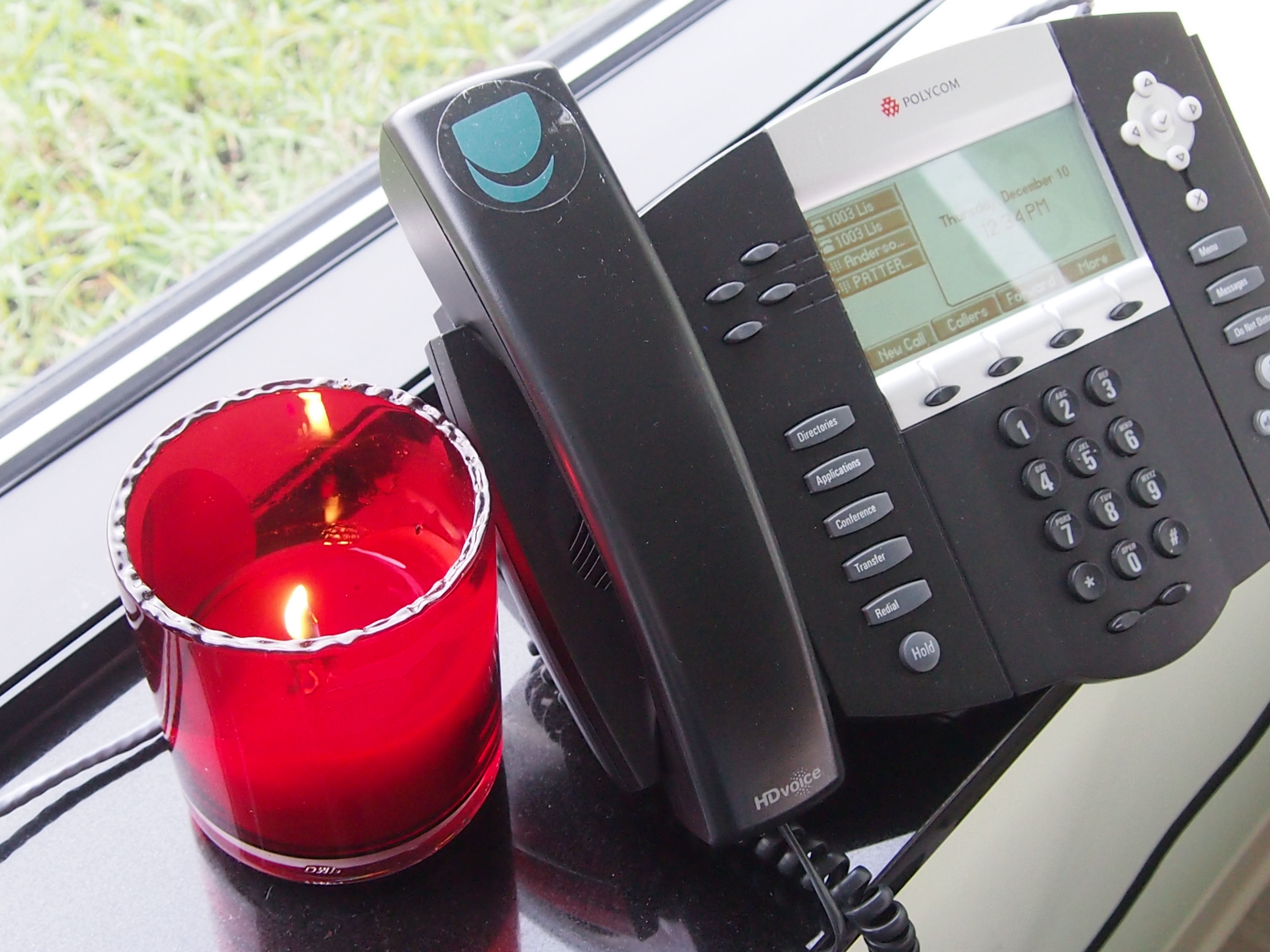 An easy way to keep your cool at the office is aromatherapy. Aromatherapy uses essential oils from different herbs and plants to achieve emotional balance and other therapeutic benefits. There are candles infused with essential oils available that allow you reap their full benefits. Aside from aromatherapy, candles provide cozy smells while adding style to your office.
Essential Oil Diffuser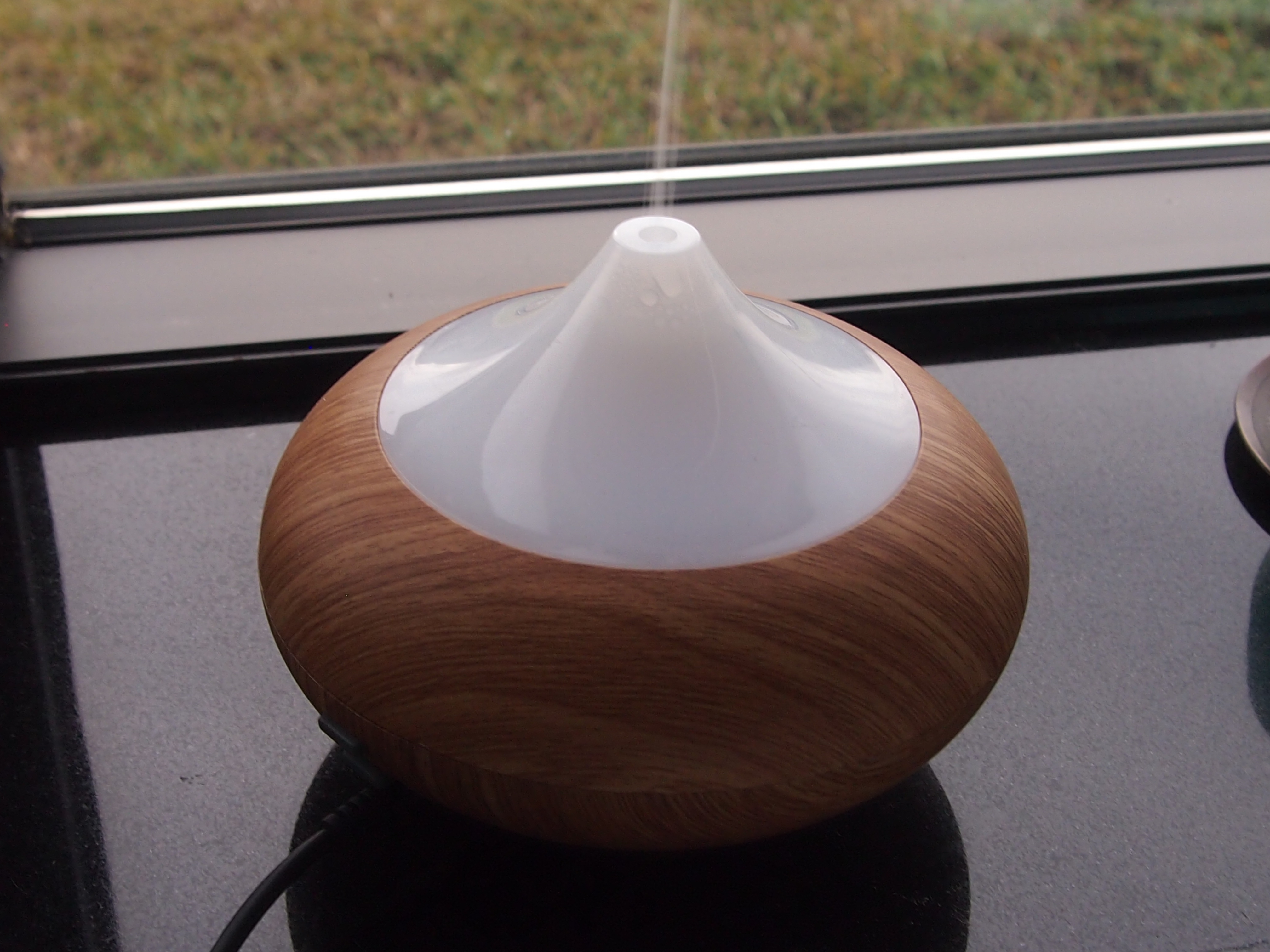 Another great way to get in those beneficial essential oils is to use an essential oil diffuser. Not only does this little gadget provide some steam and humidity to the air, but it also adds essential oils to your work bubble. Use lavender, frankincense, rose or vanilla oils to get the best anti-anxiety benefits.
Tea
In our office we have a drawer strictly dedicated to a variety of teas. After a nice lunch break, we love to sip on tea to relax while finishing the work day. A study by psychologist Dr Malcolm Cross at City University London, showed a 25% increase in anxiety for those who did not consume tea after a stress-inducing test. In mountainous Asian regions, teas have been used for over a thousand years to help with relaxation, nourishment and medicine. It's a great way to naturally cure stress while at work.
Comfort Stash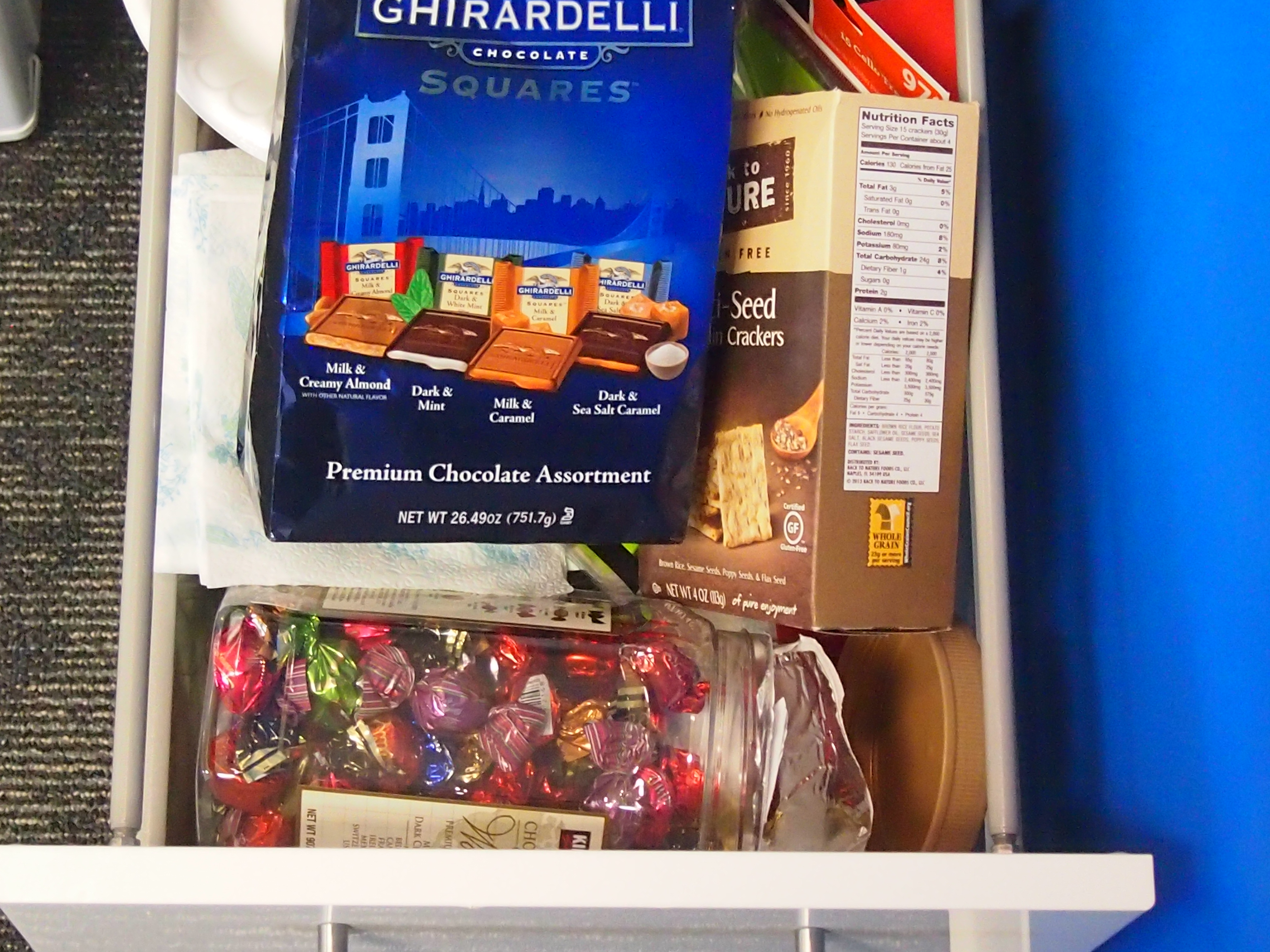 A study published in the journal "Proteome Research" found that eating 1.4 ounces of dark chocolate daily for two weeks is associated with lower levels of the stress hormone, cortisol. We take this scientific discovery very personally. Filled with anti-hangry (hungry+angry) medicine of mostly chocolate, candy, crackers and cookies, we have a drawer dedicated to guilty pleasures.
Bird Feeder
Our headquarters are located in a woodland area of Saline, Michigan. In this serene location we have been blessed with wonders of nature strolling about right outside our windows. We welcome birds with a bird feeder outside our window and have been lucky enough to catch some really beautiful ones.
Bonus picture we just had to share: